About Monarch Transitions
We do things a bit differently, and that's the way we like it!
Monarch Transitions was founded and established by the mother-daughter team of Virginia Brown and Tina Baril in 2009. Virginia was inspired to create a service that assisted older adults following her retirement to her home town of Yakima, Washington. Gradually, Virginia was asked to assist friends' parents and loved ones whom were struggling with the challenge of how to begin the downsizing process. Tina began assisting Virginia with sorting and downsizing folks and discovered they enjoy working together and share a passion for assisting seniors. Soon thereafter Monarch Transitions was born.
January 2016 marked a new year and new beginning for Monarch Transitions as Virginia officially retired from senior move management to become a full-time grandma. Tina has continued on with the support of her wonderful move management team to serve the families and service partners of Pierce County and the greater Puget Sound areas.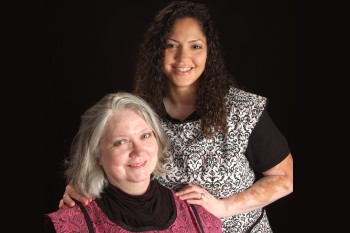 Tina's passion for assisting older adults and their families has continued to grow and thrive. While it is important to attend to the details and challenges of moving and transitioning loved ones, it is equally essential to address any emotional and physical limitations that they and/or their families may be suffering, which may be affecting the process. Tina works closely with health care and senior service professionals to connect with families that face these challenges.
Tina enjoys her ongoing commitment to fitness and health by regularly attending Boot Camp style training and swimming, all in support of her physically demanding yet fulfilling work.
Call MONARCH TRANSITIONS today!
206-353-8617
Testimonials / Reviews
You've been a tremendous help to me and a pleasure to work with. The floor plan and details look fabulous and so helpful to me. You did a professional and complete job. Please know how much I appreciate your work. It's been a pleasure to work with you and get to know you.
-J. Johnson
Once moving day arrived, Tina supervised the move and had everything unpacked and in its place by evening. Tina was very patient throughout the process, even after listening to mom's childhood stories over and over again. Not only that, but Tina accomplished the entire task in a week. We can't thank her enough!
-Cathy Rothwell.
If you are faced with moving you self or relative consider using Tina Baril. Tina is well organized and helps you plan out the logistics. She listens to your requests and follows through with great satisfaction. She moves everything and places it in the proper place at the new local destination. Tina takes all of you concerns and does the worrying for you. She is the SMOOTHER MOVER.
-M. Winters
Thank you so very much for your fine job of moving me and placing everything in my next place. Its also great that I feel I've made a new friend. Gret to know there are talented and capable people like you in the world.
-Judith B.